The Shadow by Sylvain Reynard: New Release, Review & Video Review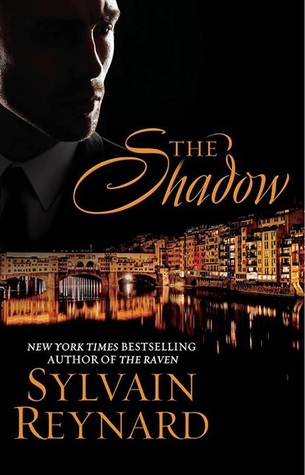 Book: The Shadow
Series: The Florentine #2
Author: Sylvain Reynard
Publication Date: February 2, 2016
Raven Wood's vampyre prince has returned, pledging his love and promising justice for every wrong done to her. In the wake of their reunion, Raven is faced with a terrible decision—allow the Prince to wreak vengeance against the demons of her past, or persuade him to stay his hand. But there is far more at stake than Raven's heart…
A shadow has fallen over the city of Florence. Ispettor Batelli will not rest until he uncovers Raven's connection to the theft of the priceless art from the Uffizi Gallery. And while the Prince hunts a traitor who sabotages him at every turn, he finds himself the target of the vampyres' mortal enemy.
As he wages a war on two fronts, he will need to keep his love for Raven secret, or risk exposing his greatest weakness…
Oh my goodness! Such a great book! This book took us deeper into the love story of William and Raven. The emotions that both characters feel in this book make you feel like you are right in there with them. I loved seeing how William still seemed to have a "human" side to him. This couple has to learn to traverse a very unusual relationship between a human and a vampire while outside forces are working against both of them.
This book was full of twists and turns that are totally unexpected. The mystery and suspense keeps you on your toes throughout the book. Not to mention the end of the book…all I can say is I am so ready to read the next book in this series! Sylvain Reynard has a wonderful writing style that makes this book a definite 5 star read.
**ARC received in exchange for an honest review.