Presently Perfect by Alison G. Bailey: Blog Tour & Giveaway

Cowboy Heat by Helen Hardt: Blog Tour & Giveaway

Hard Limit by Meredith Wild: Release Blitz & Giveaway


Little Wolf by Amelie S. Duncan: Release Blitz & Giveaway


Resist by Missy Johnson: Release Blitz & Giveaway

Hard Limit (Hacker Series #4)
by Meredith Wild
Genre: Contemporary Romance
Blake Landon is a man who has everything—wealth, good looks, and the love of Erica Hathaway. The power couple has been through hell and back, and when life has torn them apart, somehow they have always found their way back to each other, more in love and stronger than ever.
Erica has never been more ready to say I do. On the verge of making the ultimate commitment, she uncovers an unsettling chapter of Blake's history. As she makes peace with her own past and the family who left her behind, she presses Blake to tear down the last walls between them. Determined to know the man he once was, she opens a door to a world beyond her wildest imagination—a world that has her questioning the limits of her own desires.
As danger lurks and dark secrets come to light, will the past destroy their promise of forever?
Resist
by Missy Johnson
Publication Date: December 9, 2014
Genres: Contemporary, Romance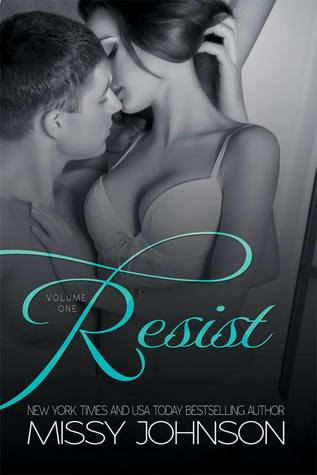 Synopsis
Position vacant…
Successful, attractive male requires a full-time, live in assistant.
Please note; this is no ordinary position.
If voyeurism and explicit fantasies are likely to offend, do not apply.
The successful applicant will be female, attractive and very self-confident.
I am not looking for a slave, or a submissive. I'm after a challenge.
Fight me. Resist me and you will be rewarded…
About Missy Johnson
Missy lives in a small town in Central Victoria with her husband, and her confused pets (a dog who think she's a cat, a cat who thinks he's a dog…you get the picture).
When she's not writing, she can usually be found looking for something to read.