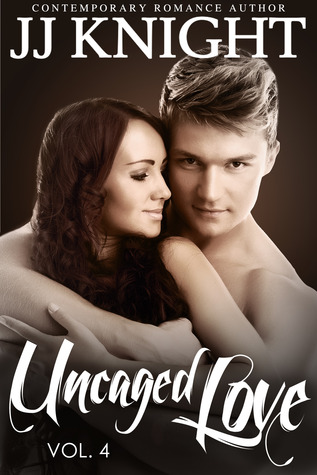 Book: Uncaged Love #4
Series: Uncaged Love part 4 of 5
Author: J.J. Knight
With Colt and Jo working as a team, they are unstoppable. Colt's manager puts him back in line for the MMA title fight. Jo's own career takes off as she prepares for her second match.
But someone Jo considers a friend is plotting a betrayal of them both to push a dangerous agenda.
When Jo is brutally attacked, she moves in with Colt. But their happiness together is quickly shattered when it's clear that several people are prepared to do whatever it takes to see Colt fail.
Holy cliffhanger!  When J.J. Knight sent out the ARC links for review on this book, she warned us that we might want to wait since the cliffhanger was "tough."  All I can say is WOW….didn't see that coming!
The beginning of the book relieved us all from the previous cliffhanger in Book #3 and all seemed to be well in the world of Colt and Jo.  Not far in the book, we found out more info on some of the characters who had acted suspiciously in the previous book.  Some info was a bit of a surprise as we found out that Colt & Jo had more enemies than they originally thought.  The comfort in it all is the love that the Colt & Jo share and they seem ready to fight anyone and anything that stands in their way…..and then, the cliffhanger!  Aaarrrgggghhhhh….can't wait for the final installment!  It will be a long week of waiting this week!
Great job J.J. Knight!  Great Job!  Five stars for all of the parts so far and a big five for this one!  Bring on the end!